This week i was invited to cover the 14th annual Urban Music Awards. The UMA's which was launched in 2003 is gearing up to celebrate it's 15th anniversary next year. With a plethora of stars in attendance including; Dizzee Rascal, General Levy, Big Narstie, Brand New Heavies, and more this was the hottest ticket in town. As, we walked into the venue we found DJ Krish, the 14 year old teen DJ who did his debut performance at the UMA's last year. He delivered an absolutely successful set and his mix was on target. We had the pleasure of catching up with DJ Krish a few days before for our Teen Republic #OnestoWatch.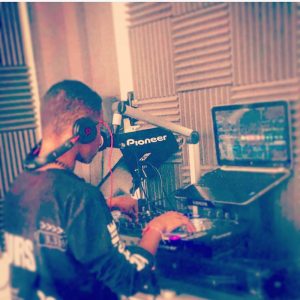 What inspired you take on DJ-ing?
I have a passion for music and would listen to all kinds of music all the time – rnb, hip hop, pop, house and garage. I attended my first DJing course when I was 10 years old and loved it.
How excited are you to be asked to DJ at the prestigious 14th annual Urban Music Awards ?
I feel honoured to be a part of such a prestigious event celebrating such talented artists in the music industry. I love what I do and i get a real buzz watching people enjoy my work.
For our readers, how old are you and what are the challenges you face as a young DJ?
I am 14 years old and so far I have been extremely lucky to have worked with a number of top DJs including Seb Fontaine and Jazzie Q. My parents and in particular my dad have been a huge support for me as they recognised my potential and have always encouraged me.  It is challenging being such a young DJ as sometimes adults underestimate what young people can do. But I am determined to show that young people have so much to offer and can be every bit as talented. Another challenge is managing schoolwork while trying to  perform as much as possible. Homework can sometimes get in the way of that. 🙂
You are also pursuing your education at the same time. How important is it to maintain a balance between your passion and your education?
Education is very important to me. I believe that having a good education will help me grow as an artist and as a person.
What is your top 5 favorite songs of 2016?
Robbery remix Abracadabra
Drake's Summer Sixteen
J hus- Friendly
Craig David – one more time
Craig David – baseline drops
What are your top 5 predictions of what artist we should look out for in 2016?
J hus,
Nadia Rose,
Abracadabra,
Mist
 Fredo
Where would you like to see yourself in 5 years time?
I would like to see myself  djing internationally in 5 years time.   I would love to DJ in Ibiza perhaps for artists like Tinie Tempah. That would be amazing
Comments
comments