Rowan Blanchard, is young actress most known for her role of Riley Matthews on the Disney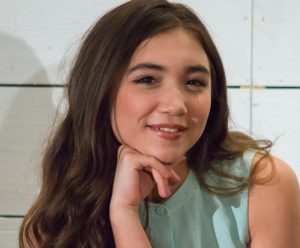 Girls Meets World.
This new recruit of Disney, who has more than 1 million of likes on Facebook, was nominated for the category "The young actress Ten and under", for Spy kids, All time in the world in 2012.Just like Emma Watson, Rowan has shown herself as a young activist and feminist. She writes an essay about the importance of intersectional feminism, and earned high praise from feminist blogs.
Her dream is to attend the Columbia School of Journalism.
To learn more about this exiting story, go follow Rowan Blanchard on her twitter RowBlanchard.
Comments
comments